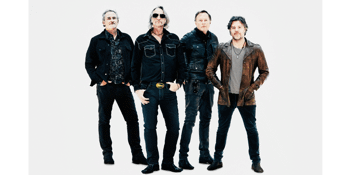 MONSTER, 66 Motorcycles & Wicked Cool Records Presents
The Chevelles – Christmas Pop Feast!
With Special Guests Saul Goode + The Psychotic Reactions + Junction records DJS
Mojo's Bar (North Fremantle, WA)
Saturday, 11 December 2021 8:00 pm
I
t only comes but once a year – The Chevelles bring on their Christmas cheer.
Perth's own Garage Power Pop Legends "The Chevelles" fresh from releasing their new single "Steve McQueen (I Wish I Was"), will be hitting their fave Fremantle venue - Mojos Bar on Saturday December 11th, 2021.
The Chevelles annual Christmas shows have become something of legend across Australia and the world. Apart from the odd Volcano explosion, King Kong Versus Godzilla distraction or even a pandemic that has tried to derail The Chevelles, the annual Christmas show has always gone on. The Chevelles Christmas party extravaganzas have been going 30 years strong and after having to sit out 2020 due to global goings on- the band are determined to let nothing stop their Ho! Ho! Ho! this year.
Making the most of the recent pandemic chaos, the band locked themselves in their aptly named recording studio "The Garage" recording 16 new tracks for the planned 2022 album release. This will be the bands 5th studio album and 23rd release over the bands 31 year history that has seen them play over 1000 live shows and resulted in 15 overseas tours of Spain (and many other parts of Europe), Brazil and the USA.
The Chevelles remain uncompromising in their song writing and creative output. The new high-octane single pays homage to the Uber-cool Steve McQueen with blistering garage guitar riffs and soaring harmonies.
From high rotation JJJ and Top 30 European Chart hits in the 90's to sweaty rock clubs and 30,000 seater outdoor festivals around the world in the 2000's, The Chevelles like a great wine, just get way better with time.
Join The Chevelles at Mojos Bar, Fremantle on Saturday December 11th, 2021 and Lets Get It On! – Christmas style…………………