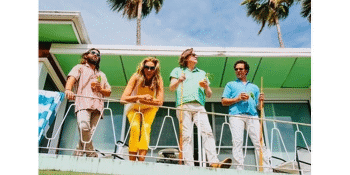 Presented by Foxy Spicer Productions
Murray Cook's Soul Movers
With Special Guests King Ibis
Mojo's Bar (North Fremantle, WA)
Friday, 3 March 2023 8:00 pm
Much loved ex-Red Wiggle Murray Cook's Soul Movers are grabbing their band gear and party clothes and heading West to bring their own tasty brand of 1960s style funky soul, groovy pop and retro rock - to YOU!
It's been a while between drinks, Mojo Buddies, so please join us and lovely locals, King Ibis - to celebrate the Perth Launch of our new EP 'Not Putting It Down!'
So grab your besties, and some tickets, get into your retro threads, and back to doing what we love best - bevies at sunset, and grooving back in time to live music!