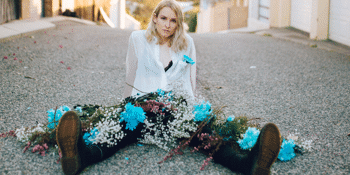 Lo – Disconnect Single Launch
Siobhan Cotchin, Joan & The Giants, Bexx
Mojo's Bar (North Fremantle, WA)
Saturday, 12 December 2020 8:00 PM
Lo 'Disconnect' Single Launch. Recorded at Debaser Studio in Lo's hometown of Perth with producer and engineer Andrew Lawson (Tired Lion, Noah Dillon, Eskimo Joe), Lo collaborated with her all-femme, all-queer live band for the first time on 'Disconnect'; a song about freedom to be who you are and the unfortunate existence of judgement in doing so. If Lo has made a name for herself through flawlessly structured and vulnerably honest lyricism, 'Disconnect' is proof that the formula she has been working with has perfected itself. This song bleeds and pleads for acceptance, a proclamation of knowing oneself and a desperation to be known wholly by those closest to us. It's a break; a final straw pulled from whatever has been holding us - or Lo - together in the first place. Lo refuses to protect us from her truth. Once again she changes direction but in no way becomes lost; 'Disconnect' is power and longing. A fully formed glimpse into who Lo is, and how much she is truly capable of.
Lo is launching this new single at Mojo's Bar in Fremantle with her full band and support from
Siobhan Cotchin, Joan and the Giants and BEXX
(DJ).