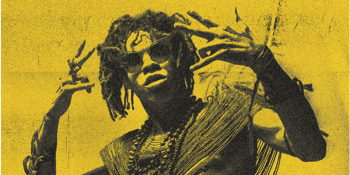 Holiday Forever, Select Music & Philip Stevens Management presents
POW! Negro
With special guests Your Girl Pho, Butter & DJ Mizhap
Mojo's Bar (North Fremantle, WA)
Friday, 8 June 2018 8:00 PM
Some changes are coming…BIG changes…EXCITING changes…but first, POW! Negro return home for their first headline hometown show in over half a year.
After spending the last year touring relentlessly off the back of their standout EP Jasmine & Licorice, the hip hop six-piece's high energy live shows have graced many prestigious festival stages, sold out shows across the country and have been hand chosen to support acts such as Midnight Oil, Sampa The Great, Remi, Blackalicious and many more.
The second half of 2018 will mark a huge shift for the band as they prepare to enter the next chapter of the story. But before all is revealed, they will play one last show on Friday June 8 at their second home, Mojos Bar, joined by Your Girl Pho & Butter. This is definitely one not to miss.
Presented by Holiday Forever, Select Music & Philip Stevens Management